I grew up in Westbank on a street called "1st Avenue North" we had a farm with cattle, horses, bunnies, chickens, roosters, dogs and cats. I wrote a song called "1st Avenue North" on my most recent record "I Am". The song is a reflection of all my most favourite childhood memories. Roaming around like a barefooted tomboy with my dog Duke, my brother always watching over me and teasing me, the gentleness and purity of my mother, learning everything on the farm from my dad and bailing hay with him, grandma cooking amazing dinners for us and baking fresh pies, grandpa and uncle Kelly playing their fiddle and banjos, visiting cousins across the creek, climbing cherry trees all day, and riding our bikes through the neighbourhood until the sun went down. I lived in a less complicated world and felt a bigger sense of freedom.
~ Kelly Derrickson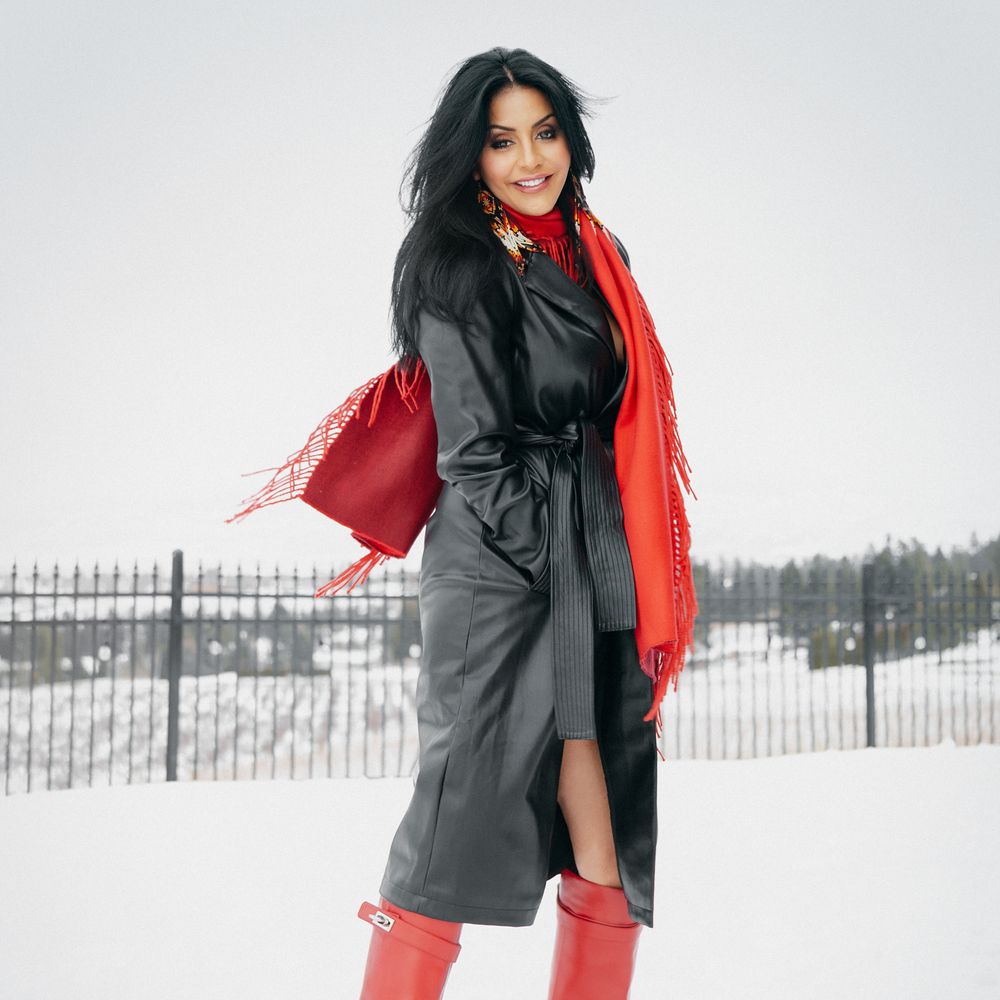 About
Kelly Derrickson
Kelly Derrickson is a First Nation artist from Westbank, British Columbia. She studied music and earned her degree at the prestigious Berklee College of Music for Music Business and Performing Arts. She won the 2015 Coachella Valley Music Award for Best Country Artist and won Best New Artist at the 2015 and 2016 Indigenous Music Awards.
Kelly is nominated for Artist of the Year and Best Folk/Americano Recording for the 2022 Native American Music Awards. 
Kelly's album I AM recently topped the iTunes country music charts reaching #12 and surpassing country music legend Chris Stapleton and charted number seventy on the iTunes chart styles in country. 
With over 350,000 views on YouTube, her single We Are Love was awarded Best Music Video at the 2019 Native American Music Awards. 
Kelly is the first female to win Best Female Artist at the Native American Music Awards for two consecutive years.
Kelly is on in rotation on Sirius XM Radio on channel 165 and her music is played on over 1200 radio stations in North America. She is the daughter of Grand Chief Ronald Derrickson. What her father has worked to accomplish through leadership and politics, Kelly has worked to accomplish through music. They have both spent their lives working to improve conditions for Canada's indigenous people.
Over time, she has developed a style called Country Tribal Rock, unique to her and has never done before. She is versatile, even releasing a version of Amazing Grace, one of the best known Christian Gospel classics.
She is the voice of her Nation.
Listen to 1st Avenue North
0:00/3:27

0:00/3:21

0:00/3:11

0:00/3:02

0:00/3:07